Venue
The Symposium will be held at the Visby Strand Congress and Event (link to website) in Visby, located in Gotland, which is largest island in Sweden.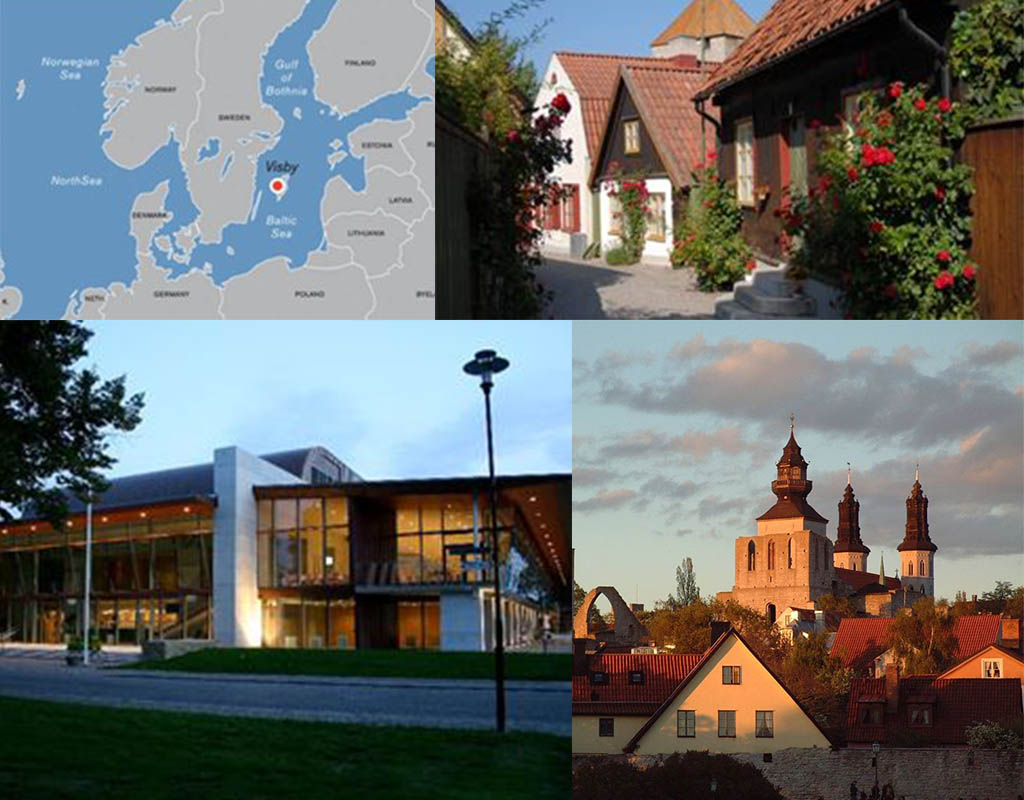 A former Viking site on the island of Gotland, Visby was the main centre of the Hanseatic League in the Baltic from the 12th to the 14th century. Many traders sailed to Visby port during this period and the impressive St Mary's Cathedral was originally built by German traders. Visby with its 13th-century ramparts and more than 200 warehouses and wealthy merchants' dwellings from the same period along with its narrow cobbled streets make it the best-preserved fortified commercial city in northern Europe. Today, Visby, the City of Roses and Ruins, is a living world heritage site with active city life, especially in summer, with many of its inhabitants still living and working in the beautiful, old buildings. The Gotland island has also a rich tradition of arts and crafts, especially ceramics, wool, sheepskin and leather goods. Visby is also known as the most restaurant-intensive city in Sweden.
Travel
Visby can be reached from Stockholm Arlanda and Bromma airports in 40 minutes by plane or in about 3 hours by ferry from the mainland of Sweden.
Further details about transportation will be provided in the Second Announcement.
Accommodation
Hotels in different price ranges, all in walking distance of the Conference Center, have been pre-booked by the Local Organising Committee
More information regarding hotels and negotiated rates will be provided later on.
For students
More information specific to students regarding accommodation and sponsorship will provided on this page at a later stage.
Events
Social Events (covered by registration fee)
A Welcome aperitif will be offered on Sunday 11 June, during registration.
There will be a "Ranges Night" offered by DLR-MORABA, ASC and SSC during the Symposium, where participants will have the possibility to share life experiences of Andøya Space Center and Esrange, and their operating companies.
A Closing dinner will be offered on Thursday 15 June, at the end of the Symposium.
Optional Excursions
Different excursions will be organised on Wednesday 14 June in the afternoon.
Participants will make their selection, subject to availability, during registration through the ESA's website.
More information regarding social events and excursions will be published on the website at a later stage.